COURT-APPOINTED EXPERT OPINION – TRAFFIC OFFENCES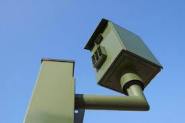 COURT – APPOINTED EXPERTISE IN FORENSIC ANALYSIS OF PHOTOS AND SPEED RADARS
Court-appointed experts also produce reports and opinions on photographic comparison of driver at the time of traffic offence and the comparative photos (of the traffic offender).
Photographic comparisons can also be produced by extraction of photos from mobile speed radars (MultaRadar C and others), which are analysed by specialised expert knowledge, use of biometric modules, facial recognition, content analysis, anthropometric measurements and other specialised investigation techniques applied in line with scientific and professional standards in the field.
As court-appointed expert, my services are subject to scientific and professional standards. Expert opinions have evidence-like importance and can substantially influence the outcome of a court procedure. All services are provided with utmost accountability and in line with the latest expert findings, with full respect of technical regulations and full compliance with other laws and norms regulating this highly specific area of forensics.