BIOMETRIC FORENSIC ANALYSIS (FACIAL RECOGNITION)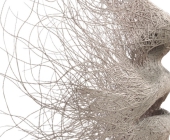 As of 08.01.2015, it is possible to acquire court-appointed expert's opinion and court-appointed expert's report on facial recognition and recognition of person's objects (on the grounds of a court appeal or appeal of a natural person or private entity). The recognition is established by photographic comparison of the contested photo, video recording or photo extracted from a video recording, with a comparative photo. Facial recognition analysis is made by using a biometric module and requires specific expert knowledge to perform analysis of facial morphologic features, analysis and inspection of objects, anthropometric measurement of the person, measurement and comparison of the person's height and application of special investigation techniques, in line with scientific norms and rules applicable in the field. Modifications or falsifications of digital photos can also be analysed.
The new field of forensic court expertise has the official professional title:
BIOMETRIC FORENSIC ANALYSIS, PHOTO AND VIDEO RECORDING ANALYSIS (FACIAL RECOGNITION)
As court-appointed expert, my services are subject to scientific and professional standards. Expert opinions have evidence-like importance and can substantially influence the outcome of a court procedure. All services are provided with utmost accountability and in line with the latest expert findings, with full respect of technical regulations and full compliance with other laws and norms regulating this highly specific area of forensics. As a member of ISWG – FACIAL IDENTIFICATION SCIENTIFIC WORKING
GROUP, I participate at the group of selected experts in applying biometric methods in facial recognition. Interpol's General Secretariat has also nominated me member of IFEWG – INTERPOL EXPERT WORKING GROUP.
Smo podjetje s trdnimi temelji in pomembnim položajem na našem trgu. Približno 10 let se že ukvarjamo z obnovo vaših podatkov in moramo priznati, da smo resnično dobri v tem.
Ponujamo vam:
Obnovitev podatkov iz trdega diska (katera koli vrsta, operacijski sistem in vrsta škode)
Obnovitev podatkov na medijih kot so: ZIP, LS, MO, JA
Trajni izbris podatkov itd.