PARTNERJI

Po študiju spisa in pregledu dodatne literature je potrebno pogosto pridobiti dodatna strokovna pojasnila, specialna znanja ali dodatna strokovna mnenja strokovnjakov iz specialnih profilov. Po potrebi opravim tudi biometrične meritve v podjetju Cent.si (povezava do podjetja je v spodnjem linku).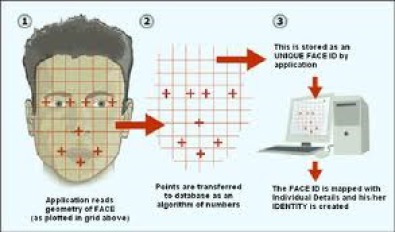 CENT.SI
We are in the biometric enrolment business for more than 15 years. With our incredible simple, yet very powerful software solutions, we managed to gain trust from the governments, institutions and enterprises looking for highest and most reliable biometric enrolment solutions.
Our biometric enrolment applications are used for enrollment of biometric data for national and international documents, such as biometric passports, electronic IDs, health insurance cards, visas and residence permits as the solution is built on top of ICAO, FBI and ISO standards. We are committed to bring the best end results. That is why we are working with world most recognized hardware providers. We can integrate your favorite camera for facial biometrics, your selected fingerprint reader for fingerprint enrolment and any signature table on the market. Our team of engineers provides consulting, development andintegration into existing systems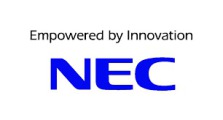 Pri svojem delu uporabljam programsko opremo podjetja Nec.
Adjudication:
In the event that the system finds multiple matches over a pre-defined threshold, the candidate list shall be sent to an operator for adjudication. The adjudication system shall enable an operator to view the probe image (ie, the image captured from the CCTV camera) to view all potential candidates above a predefined threshold returned by the RTFRS system. The operator can then select a match/no-match against each of the candidates in order to validate the person's identity. In order to aid the operator's decision, the adjudication station should enable the operator to view the probe alongside any given candidate and carry out basic techniques such as the ability to zoom and rotate each image. Based upon the operators decision, if a match is found an appropriate alert will be raised. The adjudication station shall automatically be populated by the RTFRS system to enable an operator to view an active queue of pending adjudications. The queue shall automatically update based on an operators decision. Multiple operators should be able to connect simultaneously.

Dodatna strokovna znanja po potrebi pridobim tudi pri podjetju Visionmetric ltd.Fulcrum Biometrics, LLC (USA).
Fulcrum is an award-winning technology firm and leading distributor of biometric hardware and software that are consistently ranked among the highest performing biometric identification systems offered anywhere in the world. Fulcrum sells software tools, related hardware peripherals and custom software development in more than 88 countries since incorporation. Our sole business concern is assisting enterprises and government agencies alike with the selection, integration, development and deployment of affordable advanced biometric solutions.

Dodatna strokovna znanja po potrebi pridobim tudi pri podjetju Visionmetric ltd.
3D-EFIT is a powerful and user-friendly addition to the E-FIT and EFIT-V applications which can rapidly deliver effective 3D face models from the 2D composite image. Witness stimulus and feedback is enhanced by the 3D view and allows them an unprecedented level of control over the image they are visualising. Features may be viewed from all angles and modified in real-time.
http://www.visionmetric.com/gallery/